Hello Volleyball Friends,
We had a great week of beach volleyball camp! If you would like to see the photos from the week see below. If interested in buying a beach volleyball here are few suggestions. If you want the official AVP ball this ball is used on the pro tour. You can find less expensive balls as well.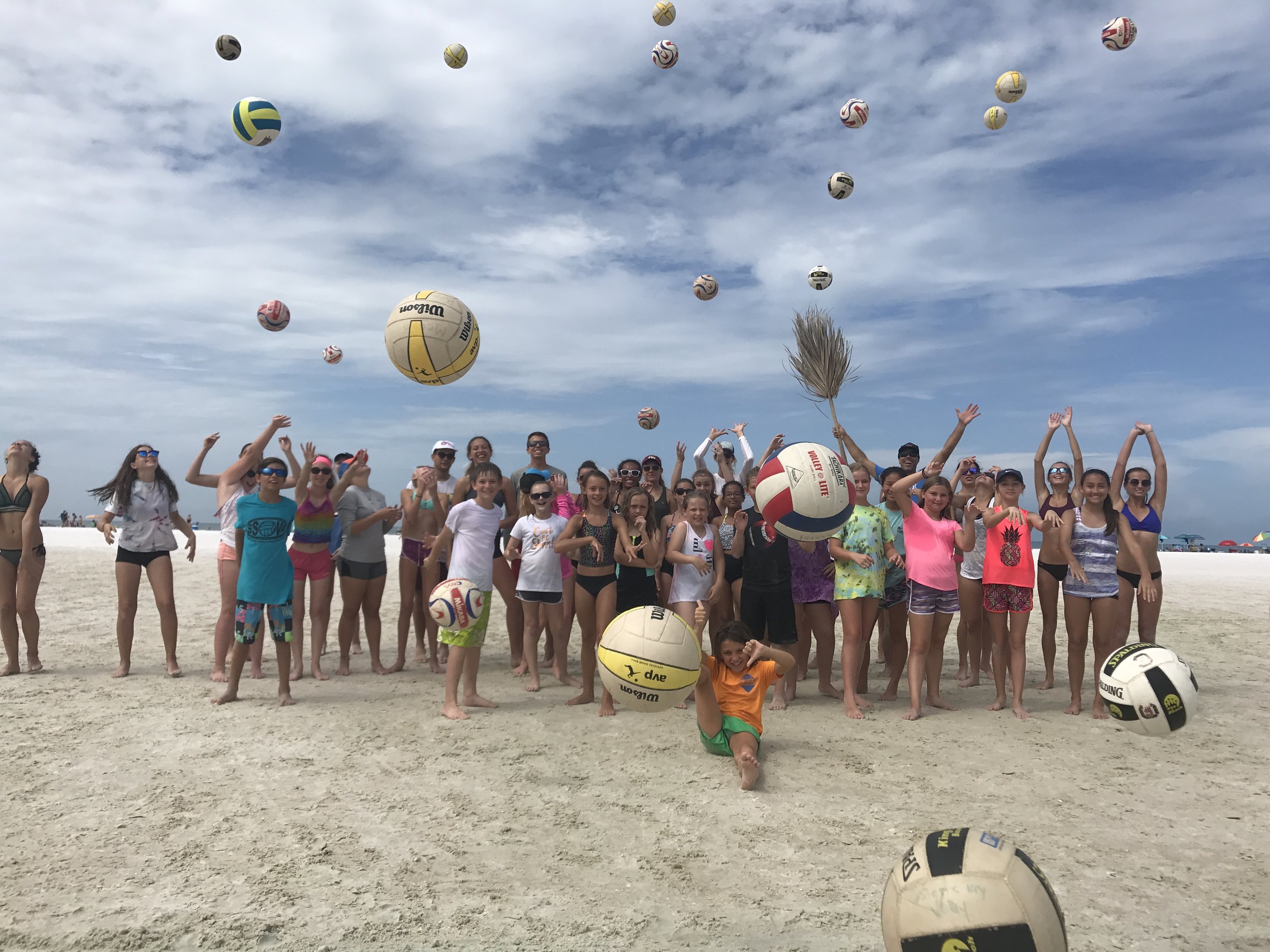 Thanks to our camp sponsors: Juice Plus, Applebee's, Rudy Project, Walt's Fish Market and Mikasa.
Upcoming Volleyball Programs
Siesta Key Beach Volleyball Camp Session 2
Register: http://www.siestakeyconcierge.com/beach-volleyball
Date: July 10th-14th, 2017

Time: 8:30-12

Register by Phone: 941-861-9870

*If you plan on attending please register ASAP
Beach Volleyball Through out the YEAR
I plan on starting my clinics in August. We would go once a week. If interested please email with the following information.
Daughters/Son Name:

Age:

Phone Number:

The average cost is $30 we go for two hours at Siesta or B-ridge Park. The average session is 2 hours.
Looking for Indoor Volleyball
I am partners with WAVE Volleyball. They offer indoor clinics through out the year as well as club programs. Take a look at what they have going on: http://www.wavevball.com/ If you have questions reach out to
Matt: 941-962-4859 or email: matthew@wavevball.com The sand program is closed as we are finishing the session currently.